Observing my partner over the years made me realise how easy it is for man to dress themselves. They have a collection of t-shirts that fits them well and a few pair of jeans, and their wardrobe is pretty much complete.
Woman on the other hand have many options, plus we want to dress according our mood and not always as what is most convenient. 
I struggle every single morning to figure out what to wear, let alone decide what to wear to a shoot, where you'll be having this special moment captured forever. 
Then on top of everything you have a fairly large bump, which is not your normal shape so it's hard to dress for it.
With this guide I don't want to tell you what to wear, I want to help you figure out what works best for your shape and style.
My number one priority when doing maternity shoots is that you feel 100% comfortable, and that probably won't work if I will tell you what to wear.
You can absolutely keep your personal style, but the minor tweaks create the magic.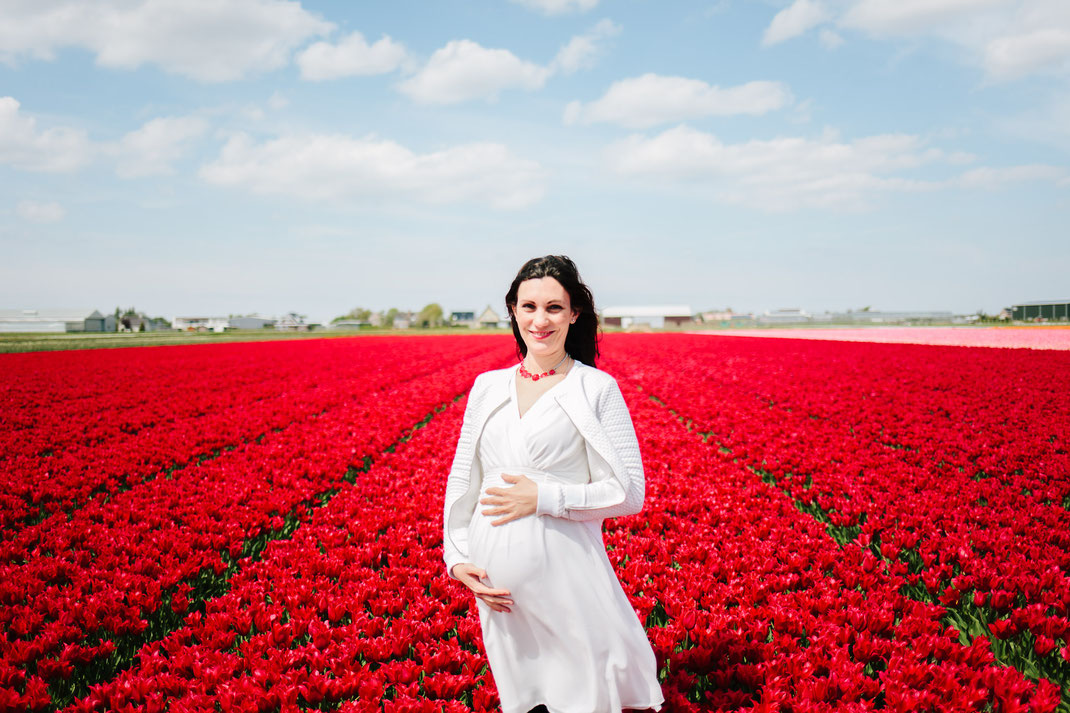 Make it tight on the bump
I know I might be stating the obvious, but this shoot is about you growing a sweet little baby inside of you and that involves in most cases having a bump. 
Please,  don't try to hide it. In fact we want to highlight it. You can still wear something loose but it should be tight around the belly. 
It would be such a shame to look at your photos and not see the shape of your belly clearly. 
Section things off
If you apply this simple rule, it can make all the difference, and most maternity dresses already do this really well. They make it tighter under the breasts so it's still comfy but highlights the right parts of your body. 
If you want to wear something looser, because that makes you feel comfortable, by putting a belt on top of your belly, it will make it look instantly more flattering.  
Sectioning can also happen with different layers, like a cardigan, or shirt and pants instead of a dress. 
In the image below you can see how Keven did it so well, with just wearing a tiny belt.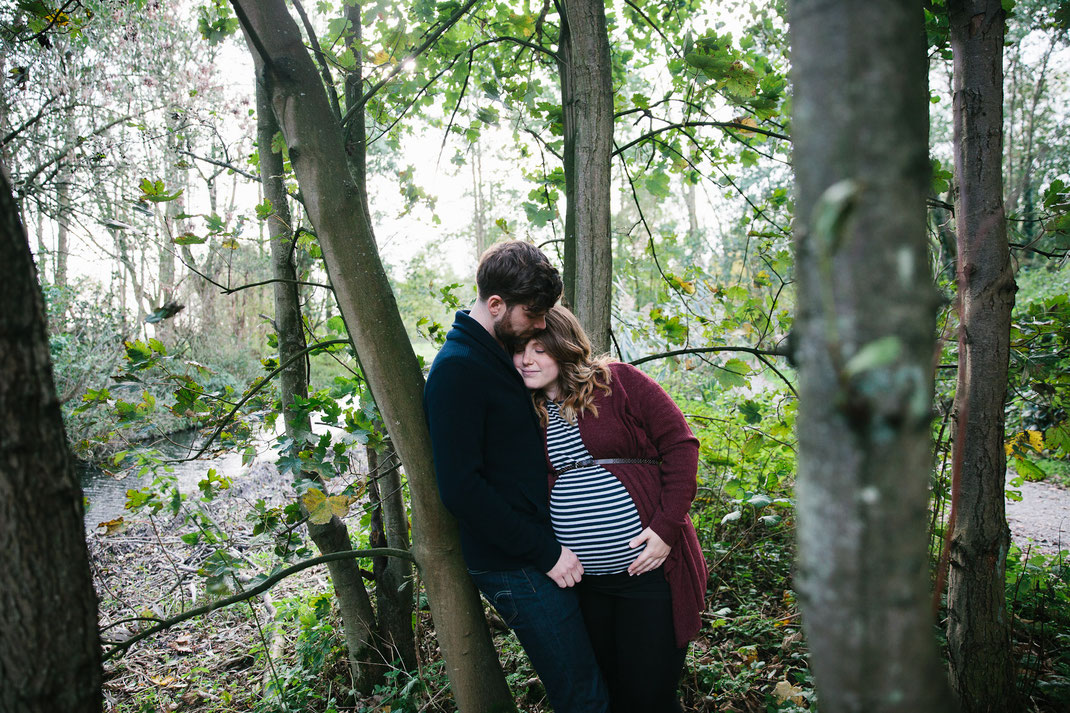 Hide parts you dislike
Your body is doing things it's never done before (unless this is your second baby) and I am sure you have taken a good long stare at the mirror and know things you dislike about your body. (If you're that lucky percentage of the population who doesn't have this, please skip this paragraph!)
Of course I don't know these things about you! 
I often hear these sentences before and or during a shoot: 
"Could you leave my legs out of the photos, I hate them?" "This is the weird side of my face so if you could only take photos from the other side"... the list goes on. 
If you really dislike your legs, put on a long dress that will hide them so I can take full body shots as well, and you don't have to be uncomfortable. If you think your arms look big in photos, wear a light sweater. 
I am not trying to body shame anyone, I have nothing against having a full womanly shape. But I have worked with hundreds of woman and I just know how we work. 
If you have questions about specific body parts and what is the best way to distract from them ask me in the comments!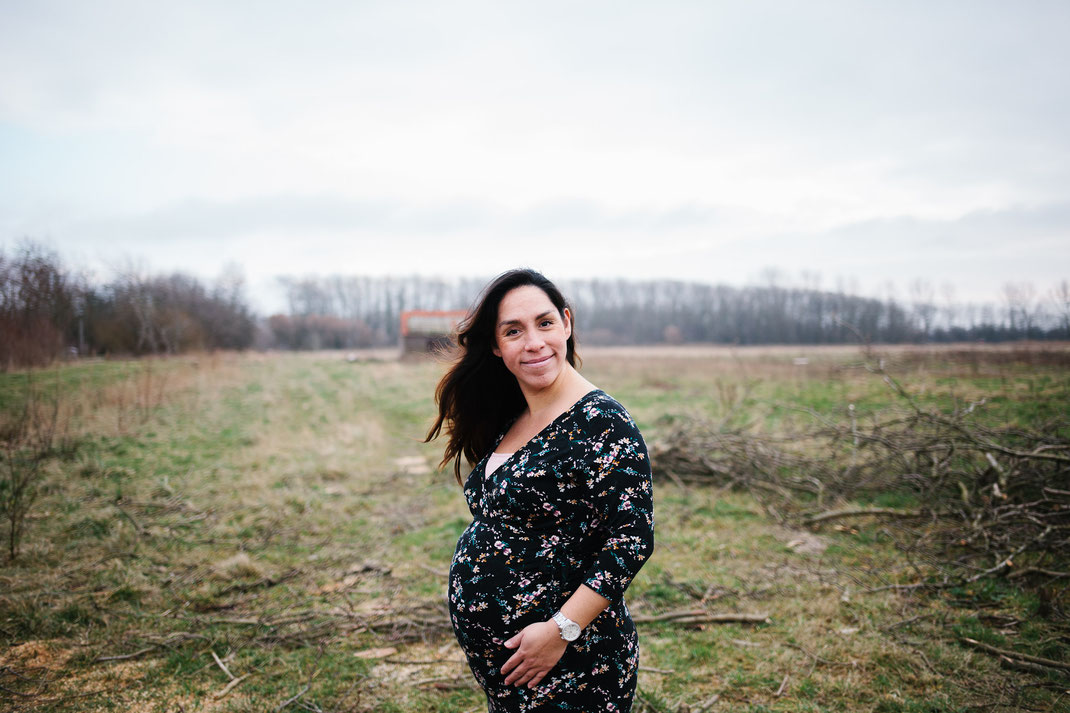 Avoid mismatching
Most woman want their partner or their children to be in the photos with them! Sometimes it doesn't happen, but we will do our best to make it happen. 
One time a family of 4 showed up to a shoot, and the image was the following: mama wore florals, dad stripes, their little girl had polka dots and their son had a plaid shirt. Now I think you can imagine that might be a bit much. 
If you would like to wear something with a pattern and you plan your family to be in the photos, make sure they wear something really simple with a neutral colour. 
Raquel and Fabian in the image below coordinated their outfit perfectly without me telling them.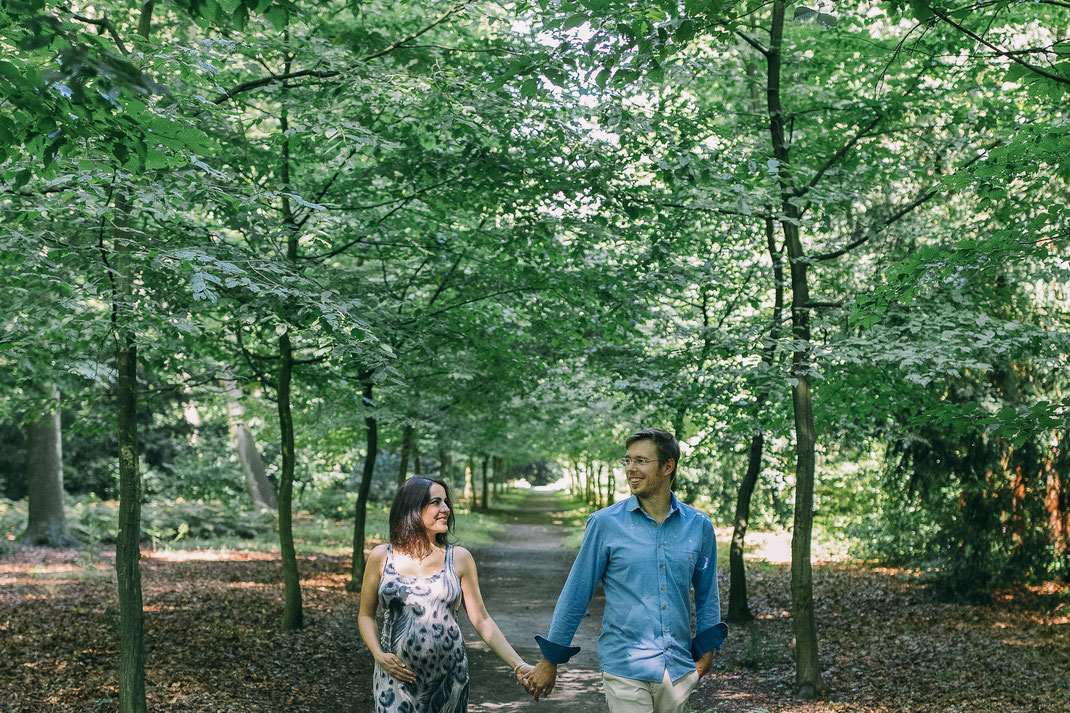 Have some fun
As important the details of a shoot are, it's also not that important at the end. It will work out anyways and we will get beautiful photographs. 
Many times when I talk to moms before their shoot, they tell me how nervous they are about what to wear and how to look. 
The whole point of these tips are to make you feel most comfortable during our shoot. 
I don't want to pressure you into wearing a cocktail dress when you usually don't wear such style.
I can still get beautiful photographs if we would do your shoot in your house wearing your pyjamas, if that's what makes you happy. Because that will show on your photos.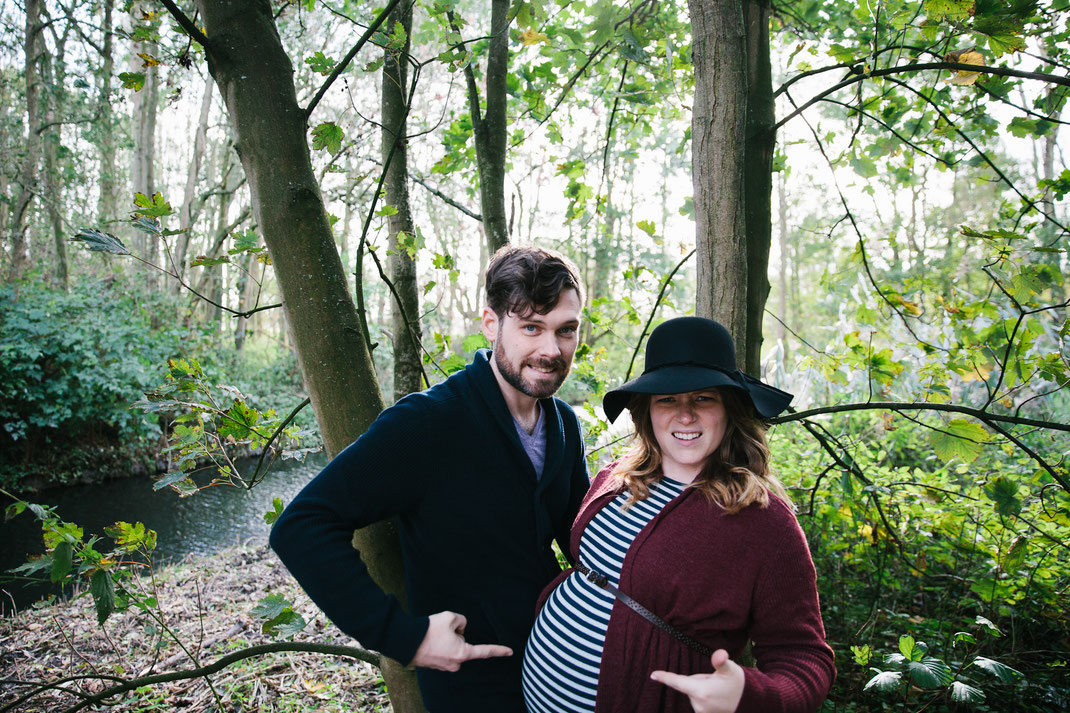 Bonus tips
Never go out to buy a dress a day before the shoot. You don't know how you look in it and if it's comfortable for a longer time
It doesn't even have to be maternity wear. Look around in your old closet, might find something that works! 
Lengthen yourself by wearing a long dress.
Careful with low cut dresses (in the front), you might be uncomfortable trying to pull your top up the whole time especially if you have another little one in the shoot
Bring a second outfit just in case
Avoid really bright and vivid colours
Jewelry, accessories, like hats, scarfs etc are all very welcome! 
NO HIGH HEELS PLEASE!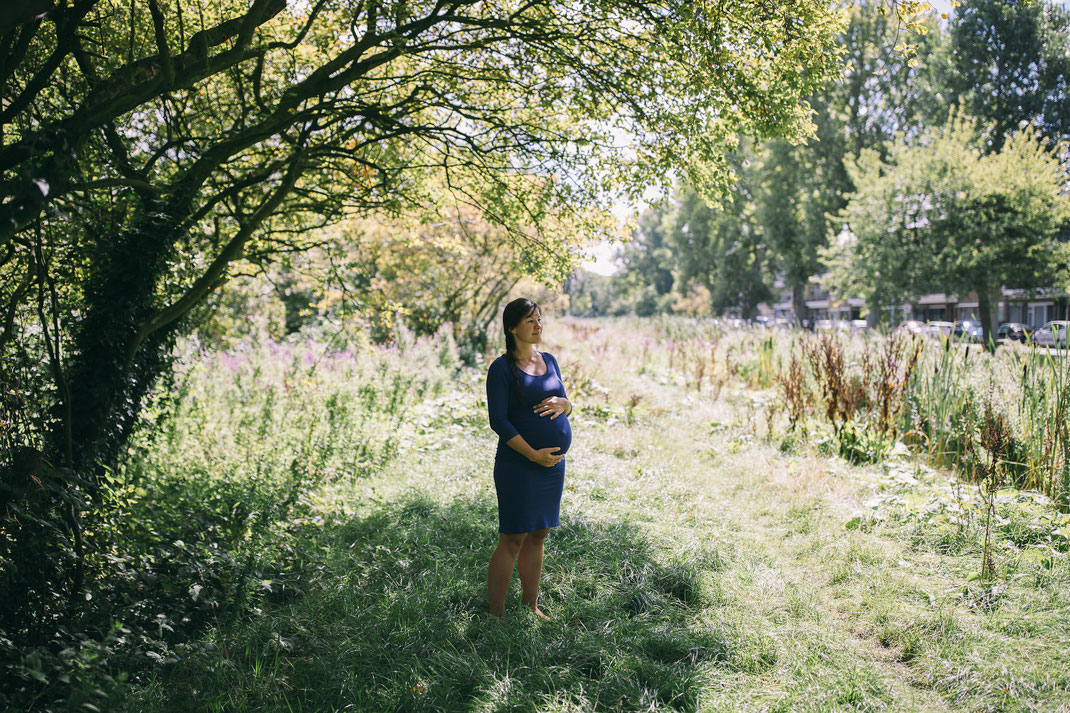 Let me know in the comments what would be your ideal outfit for a maternity shoot and if you haven't booked your session yet, do it now! :) 
x Simona