Every time I create a blogpost, I want to give you some value. I want to make things for you that I wish I would've had when I was expecting. 
This is why I created this timeline. An easy to follow system, to know what's coming next, and things you need to do before your little one arrives. 
If you want to timeline with the visuals, size of your baby, and things to arrange, feel free to leave your name and email and download it below!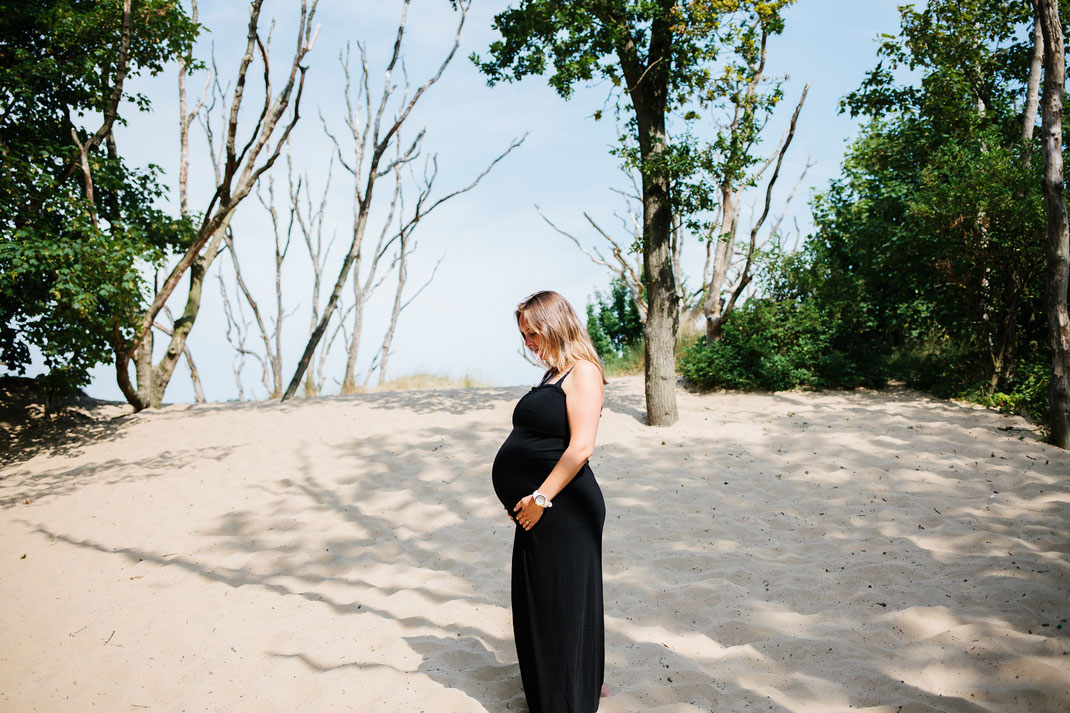 4 weeks pregnant
You haven't had your period for a month already.. getting suspicious there might be something cooking? :) 
After 4 weeks pregnancy tests are reliable in fact if you buy a more expensive kind like Clear Blue, it will even tell you how many weeks are you. Of course these tests are not always 100% right, but they seems to get it right most of the time. 
If you call the midwife, they usually make your first appointment around 9 weeks. 
12 weeks pregnant
At 12 weeks you have your first echo, and your little bean is starting to develop baby like features. You will be able to see a profile already and maybe tiny hands and feet. 
This is also the time when you can request a prenatal screening, it's not mandatory, it's an additional test that you will have to pay yourself. 
18 weeks pregnant
At this point you can already tell the gender of your little baba, which most parents are super excited about, except if they decided to keep it a surprise until the baby is born. 
If you really can't wait you can request an echo, they're called Pretecho. You can also search for this term if you're looking into getting 3D or 4D echos later on. 
Most woman though find out the gender of their baby during the 20 week echo, where they also do a thorough job to check if everything else is ok with your baby.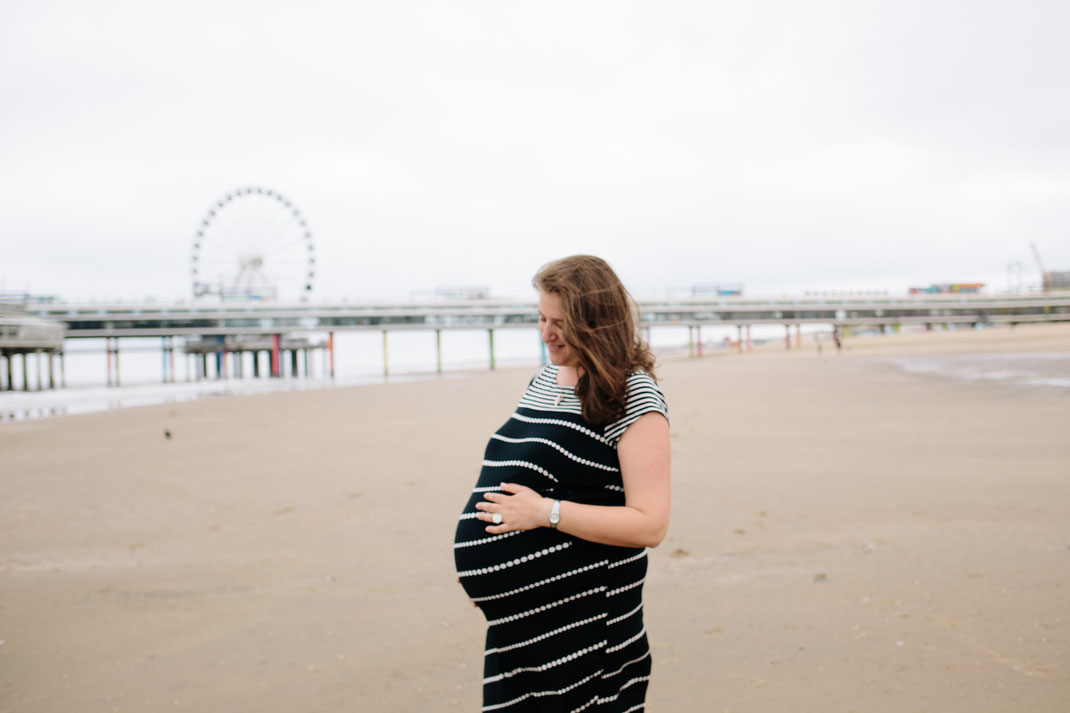 23 weeks pregnant
Around this time you should arrange your Kraampakket. It's a large box of things you'll need when your baby comes. You can order it through your health insurance.
Really depends on your healthcare provider, some give it for free. I payed something like €30 for it, but it's definitely a must.
This will cross off a lot of things of your Kraamzorg list. Check out this post if you want to find out more about the list. 
28 weeks pregnant
If you have been thinking about doing a maternity shoot this is the time to book it.
I usually have a 4 weeks booking time, since it's hard to book me last minute because I am usually full if you want to book last minute.
You can book your shoot in this link! 
Depending on the size of your belly, maternity shoots are mostly done between 32-36 weeks.
As a professional I would not advice you to do it any later.
30 weeks pregnant
Around this time your midwife will ask you to make a birth plan and decide weather you would like to give birth at home or in a hospital. Of sometimes we come up with a plan and it doesn't exactly pan out that way. 
This is also the time when people do a pregnancy course, and that will help you make that decision. 
If you're looking for a course I can highly recommend you Marie Hobbs from Mindful Birth. Her courses are wonderful, and will give you the foundation to stay calm when you get closer to meeting your little one. 
35 weeks pregnant
You maternity leave is starting! If it's your first baby, this is the time to kick up your feet and enjoy the 'dolce far niente' (in Italian it means sweet idleness). 
Really enjoy this time! I know there are lots of things that need to be arranged before the little one comes. You should've packed a hospital bags weeks ago! Panic, panic, panic. 
In reality at the end everything will work itself out, and you should take this time to prepare and rest for all the hours of sleep you will miss in the coming year.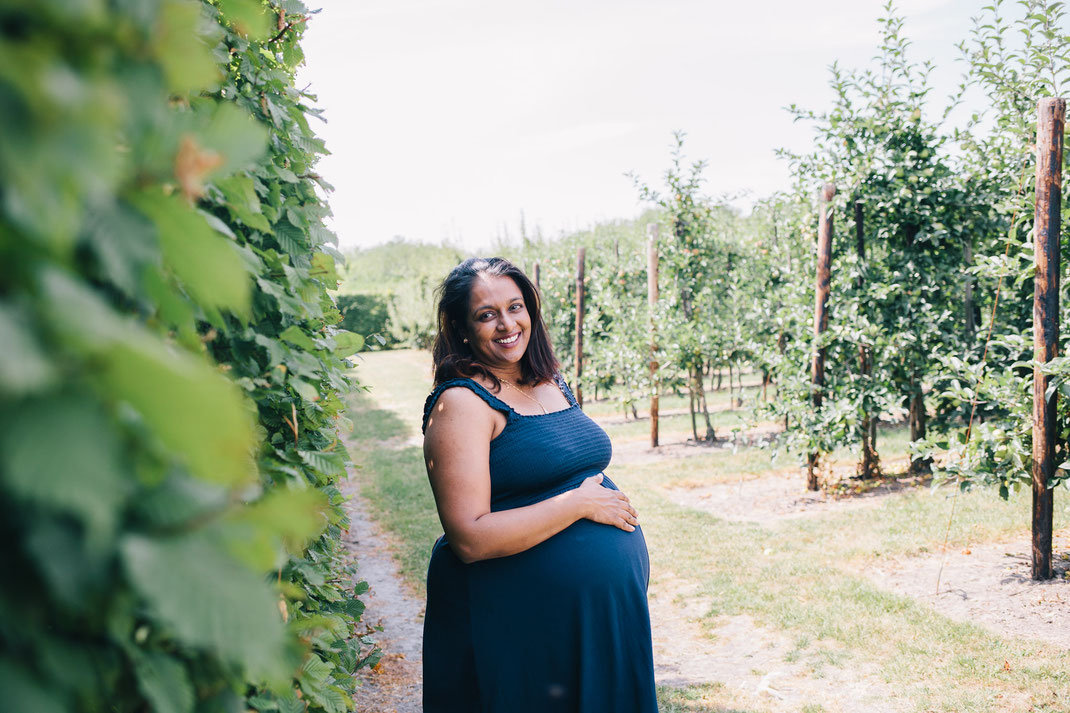 39 weeks pregnant
If you made it until here, you know your baby can come any time now. They already say from 37 weeks that they can come any time. Most woman I think hope that the baby comes earlier, since the last few weeks are quiet heavy, but I think most babies love the comfort of the womb, so they stay in until the end, or even longer.
This is also the time when you can get in touch if you would like to do a newborn shoot. Of course it's very hard to plan, but this is the time we pin down your due date, then we know I would approximately see you in 2-3 weeks. 
If you would like the printable pdf version of this timeline leave your email here and I'll get it to you! 
I hope this post was helpful to you! 
Let me know in the comments what you're most nervous about when thinking about getting a baby! For me it was definitely the part of the delivery, but that's maybe for another blogpost. 
x Simona