First interview from a series I would like to do with other professionals that help expecting and postpartum mamas.
I hope you will find this series interesting, and enjoy reading them as much as I did. :)
Miriam and I got to meet a few years ago in den Haag, and she initially was training me, but we just had a great click and became friends. Ever since we've collaborated multiple times and we meet up for coffee whenever our busy schedules allow. My daughter is also a huge fan of her.
Less talking from me now, I am gonna let you read the interview with Miriam now, illustrated with photos I took of her.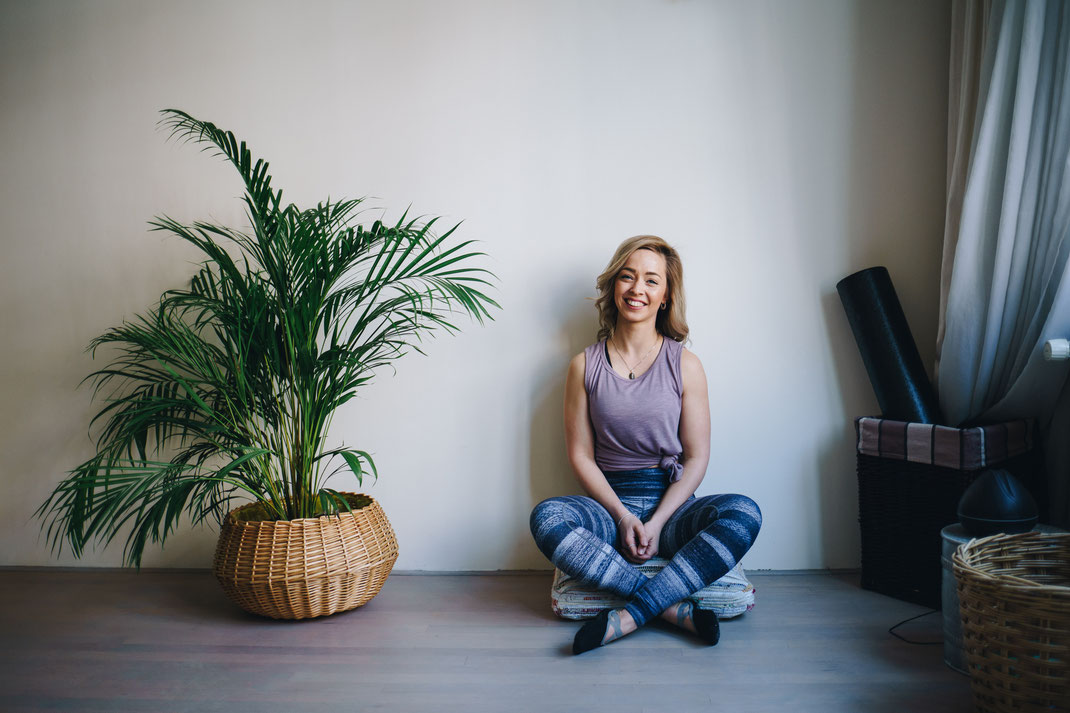 Tell us a little bit about Feel Good Moms:
Feel Good Moms is an exercise program for pregnant women and (new) moms. I  offer 1:1 coaching as well as small group classes in a cute little studio near The Hague's Peace Palace. 
During these classes, I teach moms how to exercise safely during pregnancy, how to develop different strategies when dealing with pregnancy and postpartum related symptoms such as Diastasis Recti, Prolapse, Urinary Stress Incontinence, and how to truly connect to their bodies whilst having a good laugh!
I offer an incredibly safe and supportive environment where moms get to express their fears and concerns as well as their great successes. Together, we take on topics that usually don't make it to the dinner table and encourage each other to tackle lingering inner critics. 
We remind each other that we are good enough, whether we had a c-section or not, bottle-feed or not, lift a heavyweight during training or not. Zero judgment at Feel Good Moms. 
The focus is on what we can do and far less on what we cannot do!
Where do we find Miriam on a Sunday morning?
Sunday happens to be my only day off. 
It is the day when I remember that I am married and make time for my hubby. 
Usually, you will find us at the cinema or walking our French Bulldog Milo in the forest or at the beach. I do enjoy a little quiet time here and there too during which I like to pick up a book and enjoy a coffee on our balcony.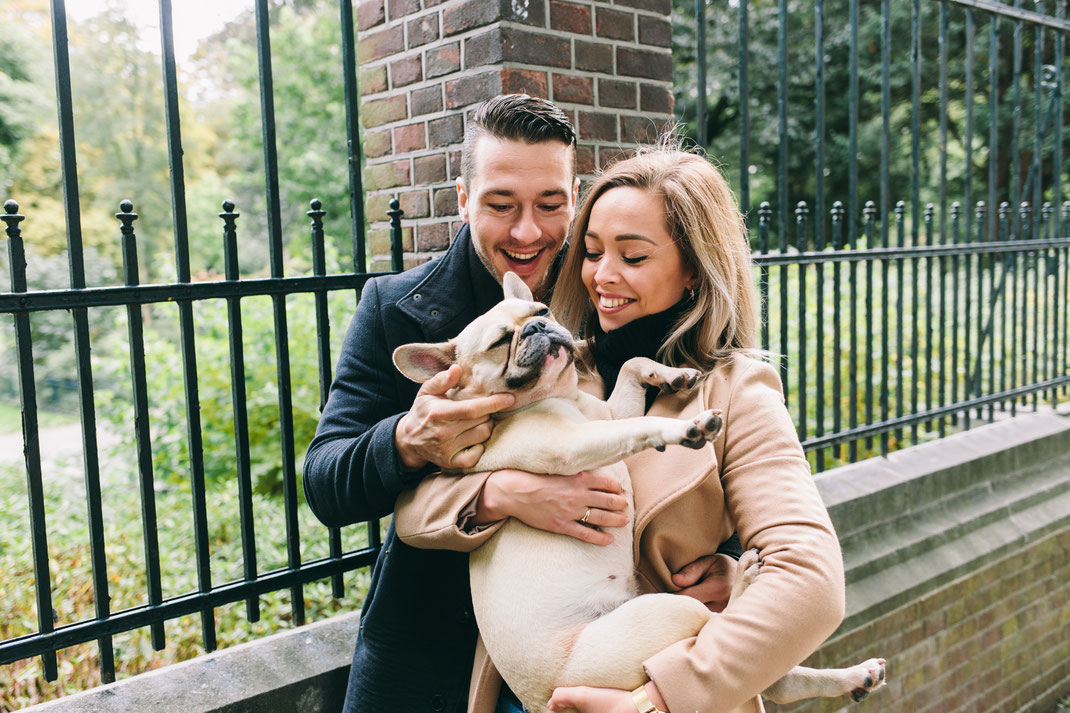 What inspired you to start Feel Good Moms?
Having been a fitness professional for many years, it started to bug me that the industry did not in any shape or form cater to female and pelvic health. For my liking, it has been too much about cute crop tops and building that peach bum. 
This is what sparked my fire initially. 
Then at a certain point, I also came to the humble conclusion that I did not possess enough tools to effectively guide a pregnant woman through her pre- and postnatal exercise journey. Out of a sense of obligation, I decided to get appropriate certifications and soon fell in love with the intricacy of working with this wonderfully motivated group of people. 
Taking a small look back on the past years, what motivates me now are the moms themselves. Their enthusiasm, their vulnerability and eagerness to learn. I have seen women transform from "feeling broken" to proudly rocking motherhood!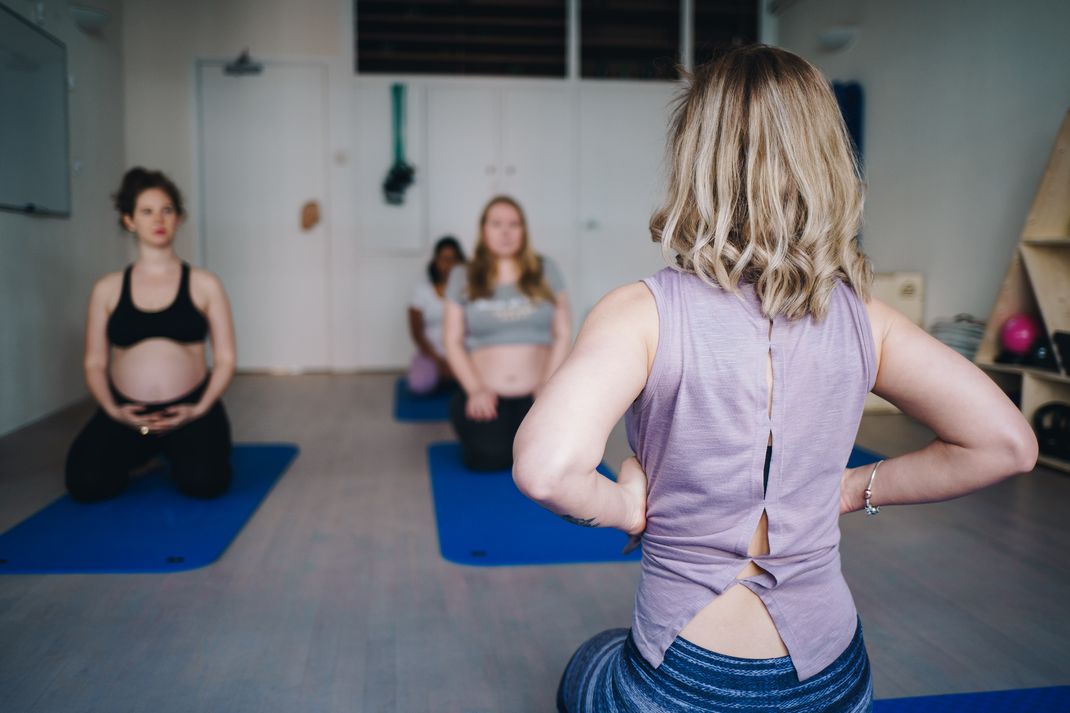 How does a session look like? What type of exercises do you do?
The structure of a private class usually strongly depends on the mom's personal needs. Each Feel Good Mom's journey begins with a very thorough intake and a number of assessments. All information gathered during these assessments is used during her program creation. 
A group class always begins with an introduction round. We all tell the rest who we are, how many weeks we are pregnant or when we gave birth, whether there is anything I need to know in terms of injuries/pain and end with a random fun fact. 
After that, I like to take a moment for education during which I may touch on breathing mechanics, pelvic floor activation techniques, symptom management and so on. Every week the topic changes so moms get the opportunity to broaden their knowledge over time. 
Next up we do a little mobility warm-up during which I tend to repeat the motto "MOTION IS LOTION". We want to keep our joints happy. 
Once we feel warmed up and our joints are ready, we get busy with our workout. 
For our 'Feel Good Moms' workouts I like to integrate functional movements that will allow us to get fit and strong whilst preparing for movements moms will have to do on a day-to-day basis.
Many times we will squat to prepare moms for fallen pacifiers that need picking up, pulling movements to strengthen the back for the many feeding sessions ahead, and carries to prepare for heavy maxi cozy holds.
Just before we finish a class we get busy with a moderate intensity interval training to make sure we go into labor with great endurance and fitness levels. 
At the end we take time to calm down and re-connect to our breath and pelvic floor.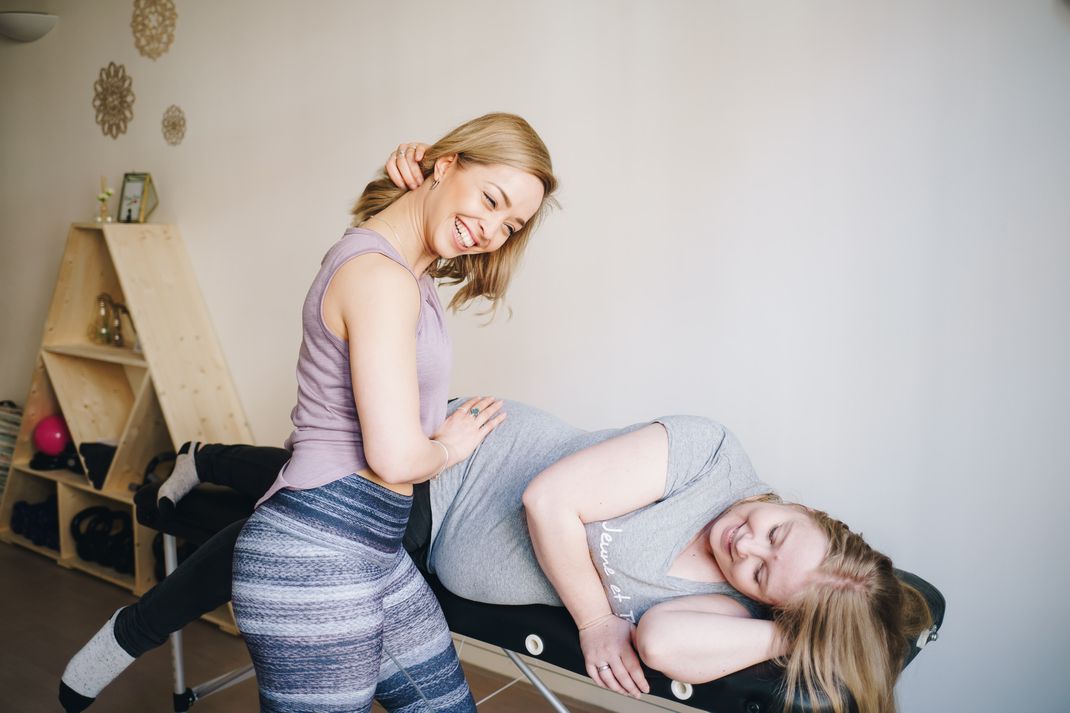 Is it mostly exercise or do you also do some education about the female body?
At Feel Good Moms there is a huge focus on education. In fact, I myself am constantly busy with continued education.
Every time I learn something new I bring it to the studio and pass it right on to the moms. For example, I just finished a Pelvic Organ Prolapse Specialization course and cannot wait to apply newly learned methods. 
Do you collaborate with other professionals?
I most certainly do. 
When it comes to perinatal care, moms benefit from having a power team around them to not only address their physical needs but also mental and emotional. 
I honor my scope of practice and refer out when required. 
Feel Good Moms has partnered with Pelvic Floor Physiotherapists, Doulas, Midwives, Maternity Care Providers, Nutritionists, Hormone Therapists, Psychologists, Maternity Photographers and more. 
Only together can we truly help a mom FEEL GOOD!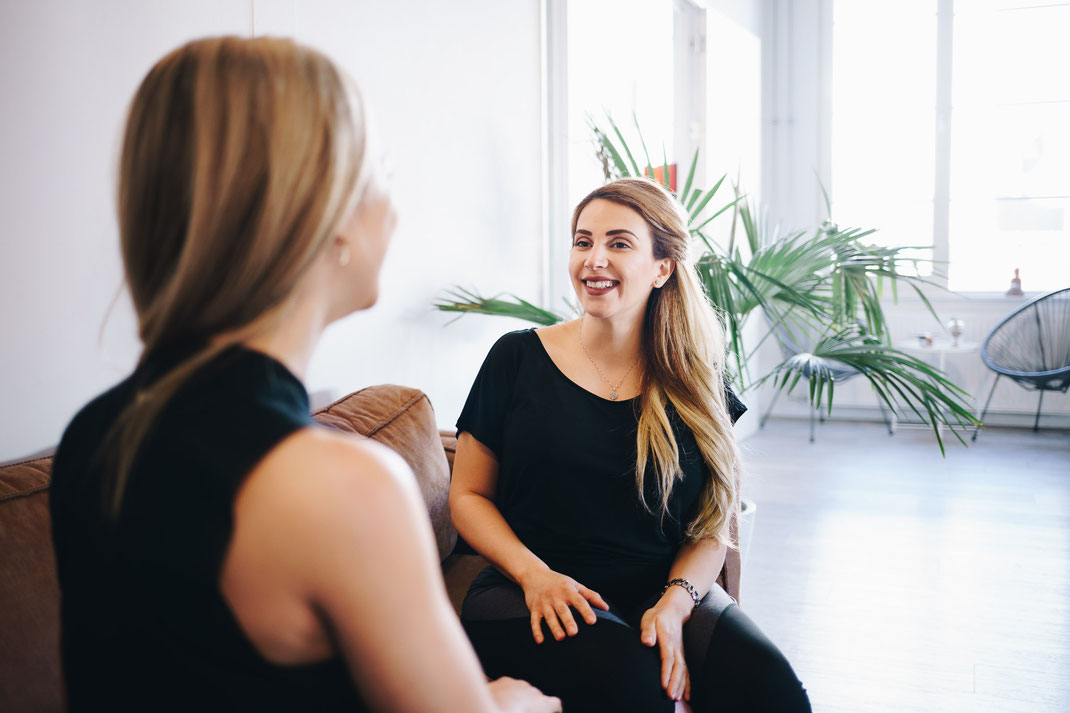 When do you recommend expecting moms to join?
Before conception haha. 
There is so much to learn about the female body during pregnancy and postpartum that I wish moms would come a little earlier than they currently do. 
Usually, I see moms drizzling in from around week 10. Some only join us when their pump has started showing as they don't feel they belong to this group before then. I am hoping this will change over time.
That said, nausea and extreme tiredness often prevent women from getting off the couch and I think that's a fair enough reason to wait it out a little. :) 
What do you enjoy most about working with pregnant women and moms?
The moms that enter the studio are just awesome humans with great energy and vibes.
Every class feels like a workout session with friends as everyone is highly motivated to stay fit and healthy during their pregnancy or to take charge of their postpartum recoveries. 
I do also very much enjoy taking on the more intricate cases. The significant Diastasis Recti or prolapse for example. I love being able to suck some fear out of the mom's systems and show them just how capable their bodies are.
I love to show them new strategies and see them take on challenges they didn't think they could.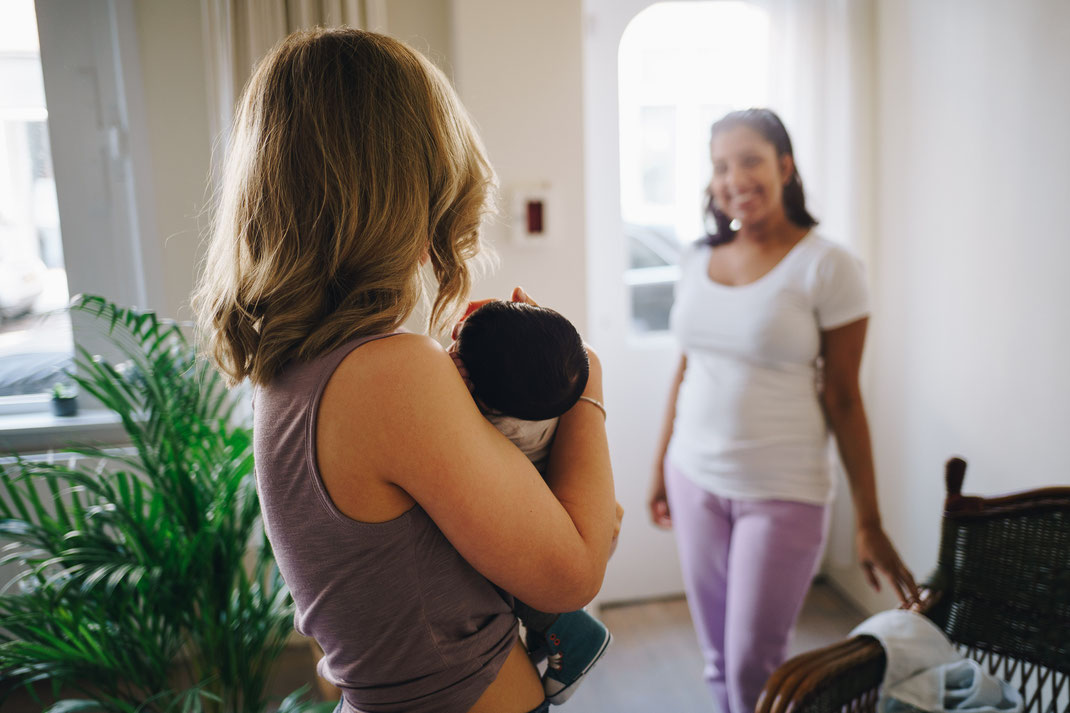 Can moms bring their baby?
Moms can bring their babies during our super fun and chaotic "Mommy and Me" classes. 
As you might have guessed, these classes never go according to plan and often feature puking and crying. 
At the same time, they give moms the great opportunity to bond with their babies, get moving and stalk the super cute babies of the other moms.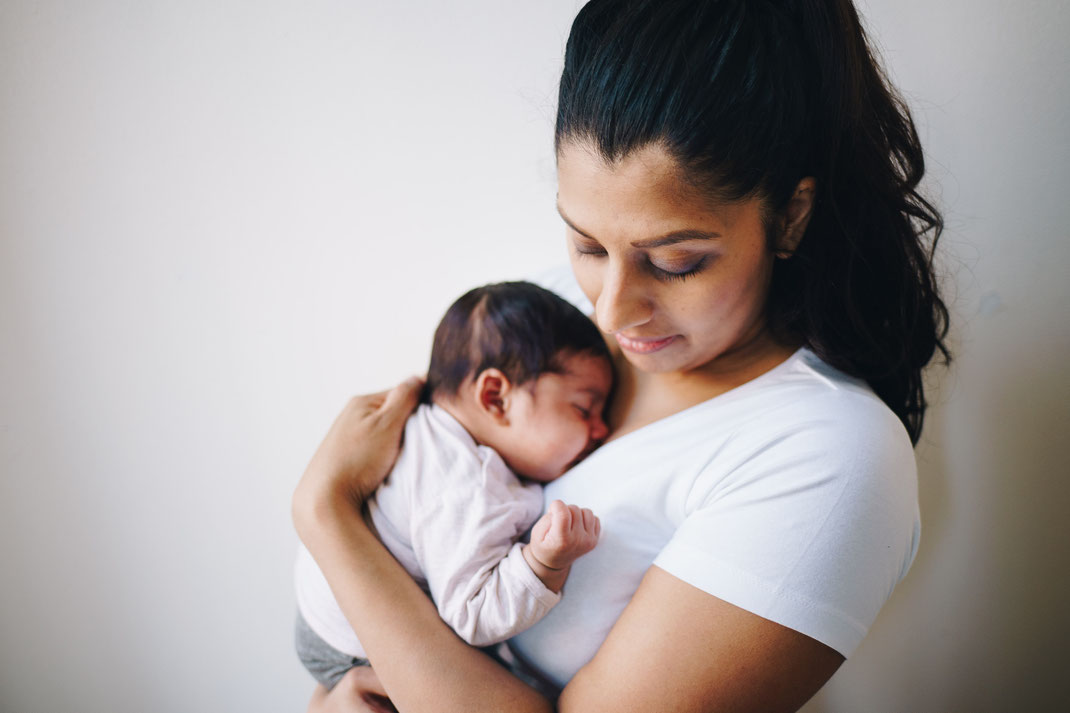 Where do you see Feel Good Moms in the future?
I would love to see Feel Good Moms blossom into a center for moms where they can find all relevant services under one roof. 
A beautifully decorated facility that offers exercise classes, has an in-house physio, psychologist, breastfeeding consultant, café with a cozy hangout area and so much more. 
Is there a way for your 'moms' to still work out during quarantine time?
There certainly is!
Feel Good Moms offers an online 8-week exercise program suitable for pregnant women and new moms. It features educational videos, structured programs, exercise demonstration videos, and a weekly group Zoom class during which we all workout together. 
Moms also have the option to work with me on a private basis via Zoom.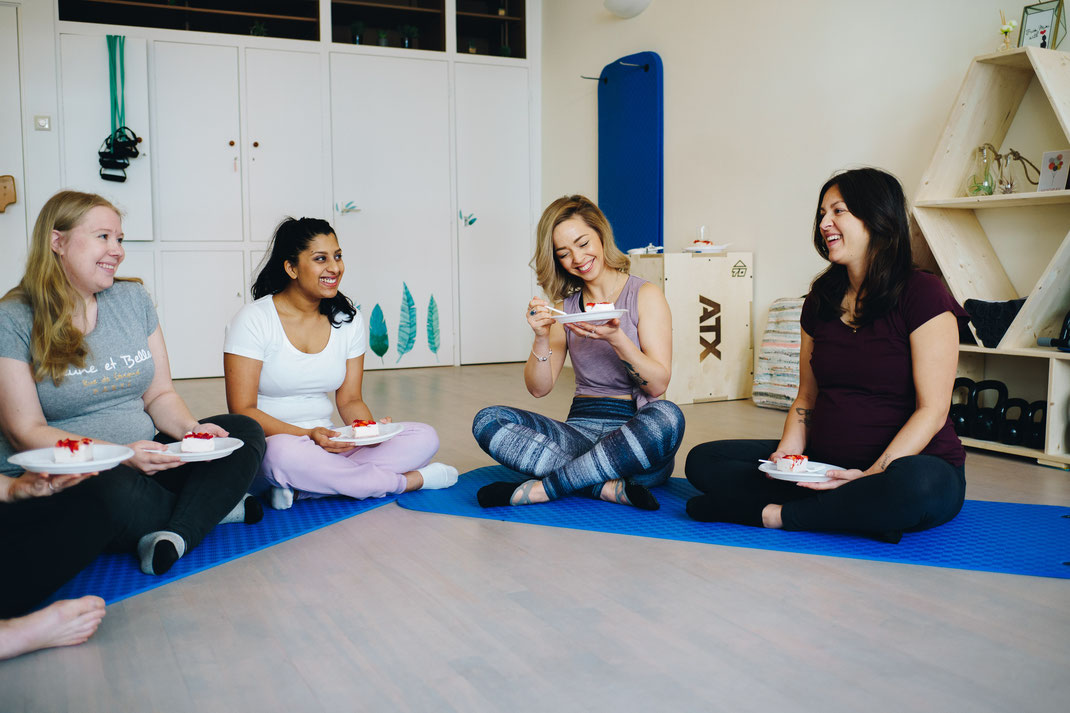 Thanks for reading this interview with Miriam!
If you would like to reach out to her, or have any questions you can always contact her and check out her work here: 
Until next time! 
x Simona