Meet Anna!
I have been working with Anna for a few months now.
She also owns a small business like me at Cuddles and Music in Leiden, and I thought it would be nice to introduce her to you in a form of an interview.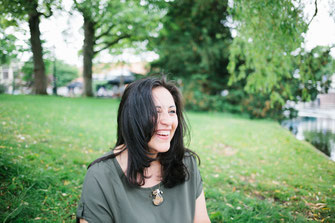 Tell us a little bit about yourself...
I am from Italy, I moved here in Leiden about 4 years ago with my husband. I am a musician with over 20 years experiences, graduated in Opera singing and in Music Therapy and certified Baby massage instructor. My two main passions for helping people and for music led me to the music therapy which is the perfect combination of those two things. Music is a therapy that works for everybody and it touches us all in different ways. 
Here are some photos from Annas music class for babies between 6-12 months. 
How did Cuddles and Music come to you?
I wanted to give opportunities for parents to really engage with their little ones in music and with baby massage.
In 2016 I set up my studio "Cuddles and Music" in Leiden, a place to strengthen the bonding between parent and child and to experience different forms of stimulation and communication, already starting from prenatal age. 
What kind of different things do you do?
I offer different kind of courses: prenatal music, baby massage with babies 0-1 year,  music for parents with babies 0-2 years, family concerts for parents and children till 4 years old, singing lessons, house concerts and wedding entertainment.
What is your favourite part about working with babies?
 My favourite part of the job is seeing the special time each parent spends during the classes whilst massaging their baby, singing to their un-born baby or with their little one. And I really enjoy meeting lots of people.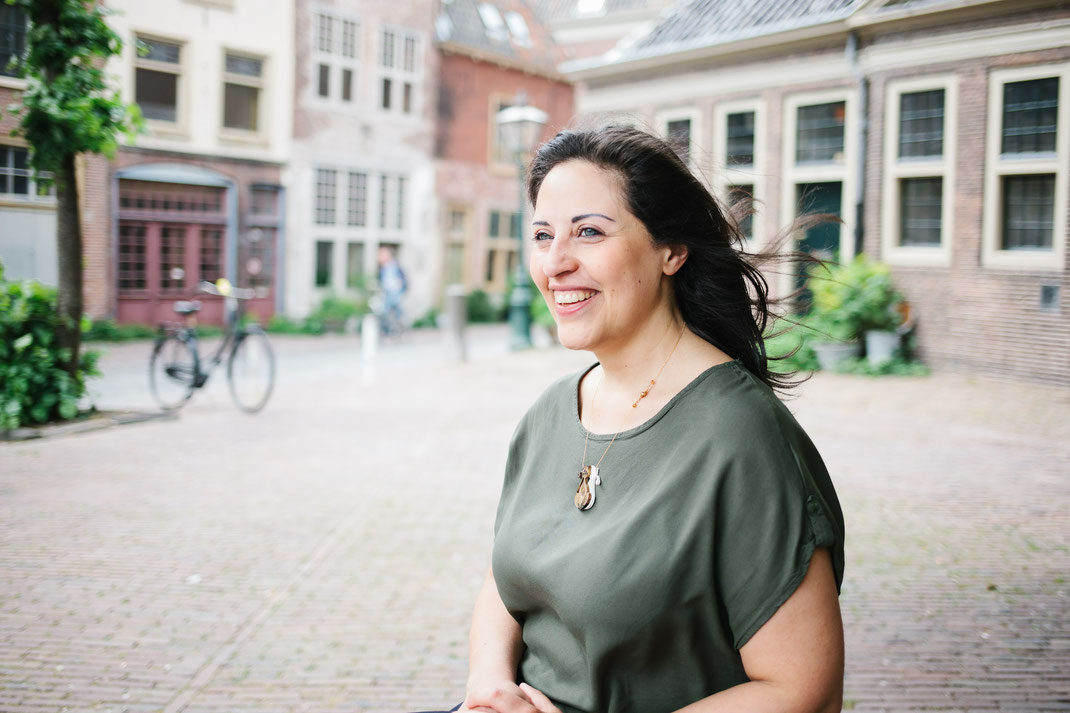 What are some upcoming events this year?
All my courses will begin again in October and together with a Doula I am running a new childbirth preparation course guided by music and singing called "Lullaby of birth".
The mother / couple will be introduced to the knowledge of what happens during labor and birth, thus using also music as a tool to reduce tension and stress and get in touch and bond with the baby.
Starting from the fifth month, the baby perceives the sounds. The maternal (and paternal) voice then acts as a melody that stimulates the brain structures of the fetus and nourishes its emotional development.
The mother voice will also become a sign of recognition and mother-baby contact, even after childbirth, becoming an imprint capable of marking the existence of the child in emotional, affective and cognitive terms.
The course ends with an additional postpartum meeting to welcome the new baby by proposing to him/her the music and songs already listened in the womb. 
And another upcoming event this year will be... our little baby on the way!
---
Everything that Anna is amazing, so make sure to check out her website, and Facebook page, so you can closely follow with the upcoming events! 
You can see the photos I have taken in her class above. 
Let me know in the comments if you have ever taken your baby to a music class, or what you think about it! 
x Simona