Last year I ran a project called '30 days of gorgeous' and that had a huge success. 
My goal with that and this project as well was to elevate woman and make them feel special. This time though, I wanted to specifically work with moms. 
I know this very well, since I am a mother myself.
Motherhood changes you.
Nothing bad, really. But I was talking with a friend the other day and this was the perfect example that I can bring up, how motherhood changed us. 
We said: 'Do you remember how many times you used to look in the mirror before we became mothers?' – and please don't judge me if you can't relate to this at all.
I used to spend lots of time in front of the mirror, different parts of the day.
Looking back I have absolutely no idea what I was looking at. Now days I usually put on some quick makeup and there we go out the door.
I used to spend quite some time thinking what outfits with what hairstyle and accessories I should wear that given day.
Now my thought process goes more like: snack, change of clothes, entertainment, shoes, jacket… go! 
Not every day is like that, some days are better, and I get to take more care of myself, but most days end up like that.
Then think about your film roll on your phone. Well, mine used to look a lot different before I had my daughter. 
See the example below.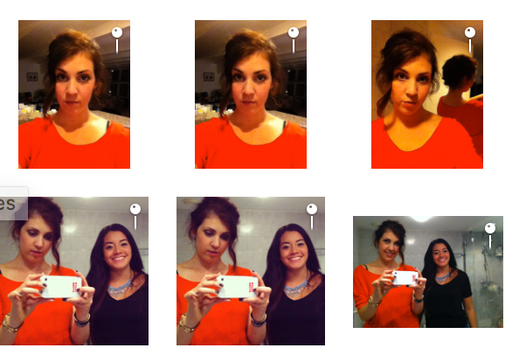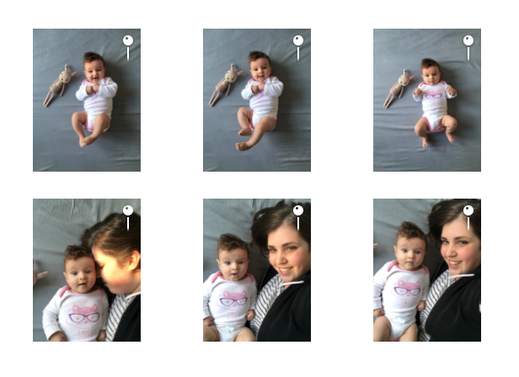 Anyways, you get my point. 
With this project I wanted to make it possible for mothers to be in the photographs with their children, and to also feel beautiful. Some moms choose to do hair and makeup, and I believe it was a real treat. 
After one mom got her hair and makeup done, and went upstairs to change before we went out for out shoot.
When she came down, her two year old son said: 'Wow mama, you're so pretty.' 
To be honest I don't think 2 year olds recognised much about makeup or a nice dress, I think it was the way how her mom felt!
In general I love getting moms into the photos because I know they're the ones taking the picture. So I really wanted them to feel special and beautiful for the photos. 
Starting Monday, I will publish one blogpost each day, with photos from the shoot, together with the little interview I have done with the moms before doing the project. 
So if you would like to see all 7 of them make sure to follow along on my Facebook page. 
I hope you will enjoy them! :) 
x Simona